Internet keyword for web surfers and web site owners. Get a free superkeyword for your site now. Superkeyword.net's Internet Keywords sends users to your site directly. No more bookmarks or long web addresses to enter in your browser.

|
|
|
|
|
Radio and Jukebox 24/7 Web Casts!
CD Sound streams, faster, more robust, more fun, no ads, no-plugins, streaming music for your ears and its free!

web surfers | website owners
live radio | jukebox Area
Looking for a classic car? Used Cars? Click here
Windows Media Services & News

Press Release
Microsoft names Superkeyword.net as one of the first of 150 companies to embrace digital media features and deployment services for Windows XP. >> Read Microsoft's Full Coverage Story

Streaming Services
We can host, encode, deploy, brand and web cast your digital media into any format preferred. >>> learn more
Find Cars, Local News, Stock Quotes, Home Loans
Looking for a classic car? Used Cars?
Find your camaro/ mustang/ pontiac muscle car, hot rod, or show car here.
Find out your Chinese zodiac sign - It's free...
Local News, Nationwide Update, Stock Quotes
Submit A Free Loan Quote From Up To 5 Top Mortgage Lenders

Web Cast It
Who else should you trust to do your audio or video streaming solutions?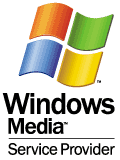 Multimedia Music
Live Radio
Online JukeBox

Did You Know?
Superkeyword.net is and the original internet keyword site? Telephone numbers send people to websites. learn more.
Since 1997, we have been sending users to sites with unique, free internet keywords.