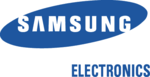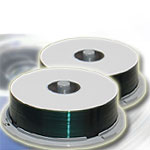 Product photo is for reference only and may not exactly resemble the product or packaging.
Featuring the new Metal AZO dye!! This media is Samsung OEM DVD-R. It is fully 4x certified by DVD Forum (the founder of DVD-R format) and also supports 1x and 2.4x as well. This disc features a whopping data recording capacity of 4.7GB for personal storage backups and it can also be recorded by personal DVD-R video recorder as well. Together with its great features and its great price, this DVD-R media is a best value.
White top/ thermal or inkjet printable

Psamx-r

.
Ratings:



Product Code: sam4x-roem
Manufacturer: samsung/ beall/ aml008


Enter the quantity of packs you want below.