PORTFOLIO
Click On Any of The Previous Built Websites for our clients.
Consult us to see what we can do you for your site.
Call 888-861-5061 or
949-831-1140
Whether you are a lawyer, doctor, entrepreneur or tv station. We keep your competitors on its edge!
Most sites takes less than 3 weeks to set up.. Customized to your company's feel or look.

Web Cast It
Who else should you trust to do your audio or video streaming solutions?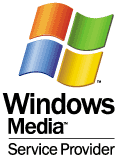 Multimedia Music
Live Radio
Online JukeBox

Did You Know?
Superkeyword.net is and the original internet keyword site? Telephone numbers send people to websites. learn more.
Since 1997, we have been sending users to sites with unique, free internet keywords.