In 2001, Microsoft Corporation embraced Superkeyword.net as one of first the 150 companies to be named an official Windows Media Service Provider that helped companies and individuals in areas of web casting corporate training, deployment, distant learning, online courses, hosting, production, encoding, web development, content management, secure transmissions, and digital rights encryption. Click here to see " Microsoft's Press Release of 2001 "
Superkeyword.net >> becomes official Windows Media Service Provider
Microsoft Corporation adds Superkeyword.net To their Official Windows Media Service Provider website. Click here.
Need we say more?
Live Webcasts
See why Radio stations, church services, television, video stores, jukebox companies are webcasting live!!!!

Encoding Services
We can encode any type of media for the Internet. Fast, reliable turnarounds around 24-48 hours.



On Demand Audio / Video
We let you Store AND broadcast your multimedia on our fast, scalable servers. Best ROI.

Pay-Per-View
We Convert Flash, Real One, Quicktime and Windows Media content into instant revenue for your website!
Customer Care Online, Web Based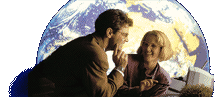 We serve the needs of many industries, and our services may be used in almost any organization to lower costs, increase revenues, and increase efficiency.