1980 Mercedes 450SL Convertible
Hardtop and stand included
Qualifies as Collector Edition - last year model manufactured
Midnight Blue Exterior and Interior
4.5 Liter V8, 275.8 cubic inch engine
Selling because owner also has a 500SL.
For more info, contact Dave
Classic Cars, Muscle Cars, Hot Rods
Looking? or You Selling?
Hours: 10 am to 5 pm pacific standard time
(949) 229-2376
You can place a text adfor free. We also offer other valuable services, such as the first website to have virtual consignments which will expose your vehicle to over 1,000 Classic car websites for the true collectors out there that are in your neighborhood, not across the country. This is made possible through our partners and offline papers within the USA only. submit your vehicle information now!
1970 Pontiac Firebird Formula 400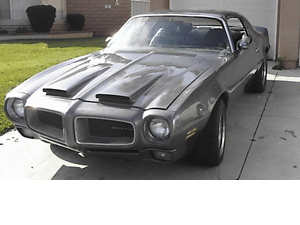 V8 Big Block 6.6 Litre, $6,900 obo
call 1-(949) 229-2376 >> M-F 10 AM to 8 PM
Over 100's of Classic CarText Ads, click here!
LIST YOUR CAR NOW For Free Or Consign it for a small fee.
Hours: 10 am to 5 pm pacific standard time
(949) 229-2376