SELL IT
$25, Photo Ad Runs Til Sold! Click Here
or
$35 Slideshow Photo AD- Run Til Sold Photo ads. click here
Get Xposed to over 2 million visitors a month!
Advertise your car on throughout our highly visited website sections (search engine, web radio, web jukebox, dvd media, webhosting, and windows media services). If we're on the big search engines, your ad will run with it.
Includes Listings on Yahoo!/ Google/ Netscape/ Cars.com/ Msn Search and 100s of other Related Car Ad and Muscle Car ad websites.
You can upload a small banner (if you supply picture in jpeg, gif format) under 60k. Up to 3 pictures. You can email them to us at sales@superkeyword.net. Attach photos in JPG, GIF style with description of ad and vin number/ license plate numbers or your ad will be rejected.
Featured listing on our car section.
Your ad runs until its sold.
Similar to ads on our main car page with photos and separate detailed descriptive ad that will give your own personal touch to the car you are selling
Text listing on 1,000 classic car websites.
and
One offline auto paper text listing in your area.
Get more legit results from a local buyer for your car, not some out of towner!
Most cars sell less than 1 month listed, some go quick as 2 weeks. Results may vary due to popularity or demand of your vehicle.
There are 2 Cool Options
$25, Photo Ad Runs Til Sold! Click Here
or
$35 Slideshow Photo AD- Run Til Sold Photo ads. click here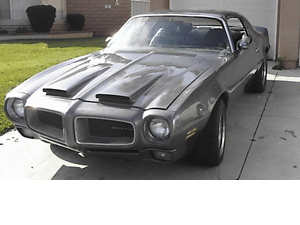 Ads will be up within 48 hours.
Its easy! Takes less than 2 mins to submit your photo ad.